Pumps
Paint pumps are an essential component of fluid handling packages either for single spray applications or as part of a complete finishing solution. Finishing Consultants will work with you to determine the best pump designs for your specific finishing operation. Different spray systems require different pumps depending on the fluid viscosity, duty, temperature requirements, and chemistry. Our expertise ensures that you get the most effective pump to get the job done. We offer a wide range of fluid handling pumps including:  
Air-Operated Diaphragm Pumps
Airless Pumps
Air-assisted airless pumps
Piston pumps
Diaphragm Pumps
Process pumps
Transfer Pumps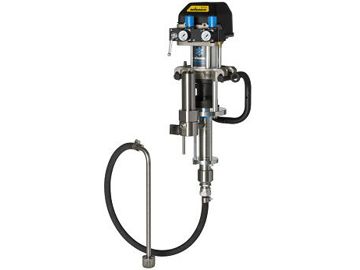 In addition to fluid pumps, Finishing Consultants can help improve your finishing efficiency with on-demand mixing equipment.
Schedule a visit today to determine which pump is right for your application!