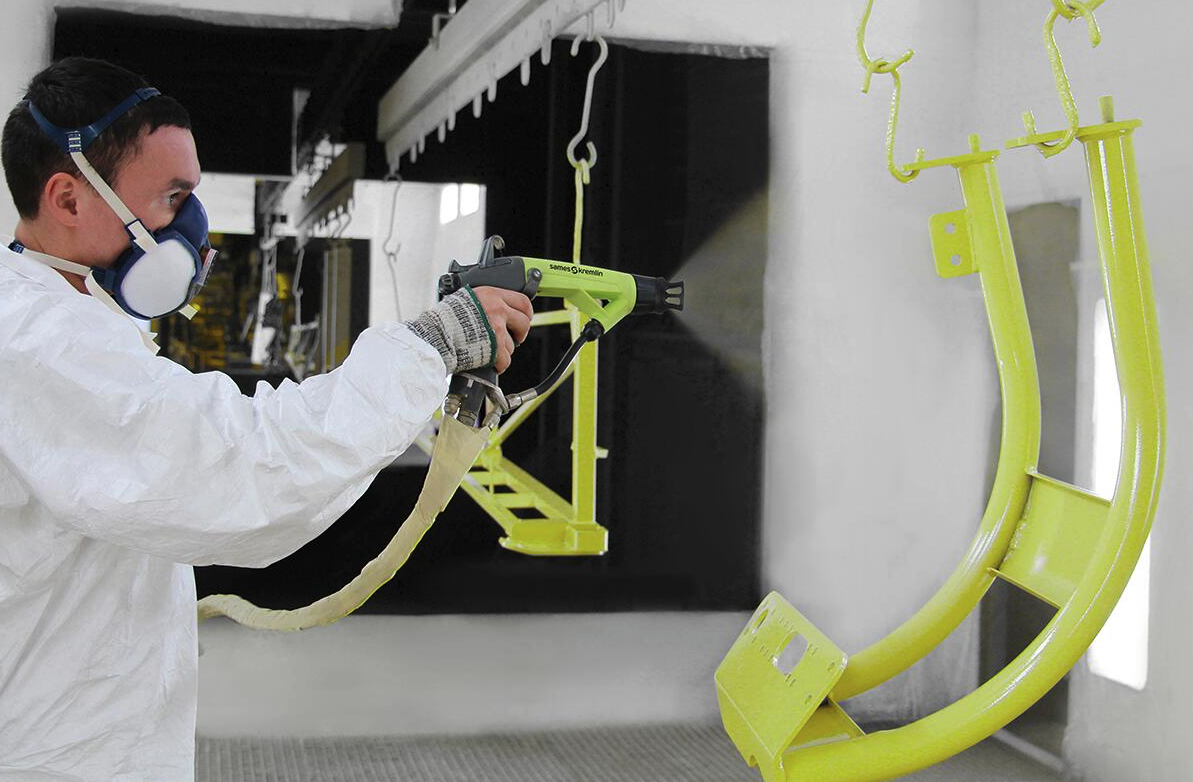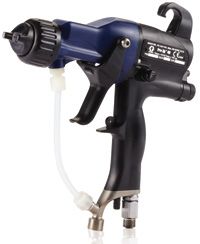 Electrostatic Painting
Electrostatic Spray guns ensure the most even coat possible. Electrostatically charged paint is sprayed over the grounded piece you wish to coat, and the electrostatic attraction causes the paint to be attracted to the piece. This process has the highest possible transfer efficiency and paint utilization of any spraying operation. Electrostatic painting is similar to powder coating. However, unlike powder coating, it requires that the paint material be electrically charged. There are a wide variety of electrostatic spray guns available today, each with different designs to achieve specific results for different situations.
Electrostatic Paint Guns
We can help you navigate the complex world of electrostatic spray guns, including:
Compact Paint Guns
Lightweight Electrostatic Guns
High-Pressure Air-Assisted Electrostatic Spray Guns
Low-Pressure Air-Assisted Spray Guns
Manual Electrostatic Paint Guns
Automatic Electrostatic Spray Guns
Direct Charging
Tribo Charging
Post-Atomization Charging
Benefits of Electrostatic Painting
Electrostatic painting has many benefits over traditional painting methods. These benefits can result in cost savings for your operation, increased profitability, and improved efficiency. The electrostatic painting experts at Finishing Consultants can help you determine if electrostatic painting is the right solution for you. If any of the benefits below interest you, electrostatic painting may be the best solution for your operation.
Eliminate overspray
Paint that does not initially adhere is recovered and recycled
Reduce costs
Faster drying
High-quality finish
Hygienic non-porous surface
Utilize either powdered or liquid paint materials
Automatic or manual process
Oven curing process results in durable, hard to remove finish
Ideal for finishing metallic surfaces
Electrostatic Paint Equipment
Complete your entire electrostatic painting facility with Finishing Consultants. We offer a complete line of equipment for any industrial, commercial, or manufacturing operation. Our expertise includes:
Electrostatic Spray Gun Manufacturers
Finishing Consultants utilizes only the highest quality electrostatic painting equipment. Our product experts will work with you to determine your needs and make electrostatic paint gun recommendations that best fit your uses. We offer only the top electrostatic spray gun product lines, including:
Graco
SAMES KREMLIN
Wagner
If you think electrostatic painting might be the right application or you, or if you're interested in improving your industrial electrostatic coating process, schedule a visit with Finishing Consultants today!