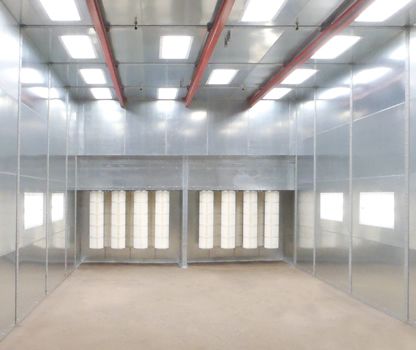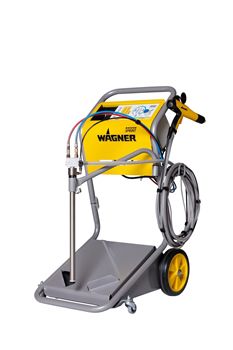 Powder Coating Systems
Powder Coating employs similar technology to liquid electrostatic painting, with the primary difference being that powder coating uses a dry resin material that does not require a solvent medium that is used to keep the resin and binders in suspension. The most common way of applying the powder coating to metal objects is to spray the powder using an electrostatic gun, or corona gun. The gun imparts a positive electric charge to the powder, which is then sprayed towards the grounded object by mechanical or compressed air spraying and then accelerated toward the work piece by the powerful electrostatic charge. Once sprayed through a powder gun and applied to the surface of the part, an oven is utilized to melt the powder and create a film. Powder coating is a great choice for applications where durability and toughness are important, as the finished product has a more durable surface than traditional liquid coatings.
Powder Coat Materials
There are many different types of powder coating paints for various applications ranging from automotive to aircraft. Finishing Consultants can help you determine which powder coating equipment is best for you depending on what types of surfaces you will be coating and the specific requirements of your industry. Some of the types of powder coatings include:
Epoxy – hard and impact resistant
Acrylic – clear coating, typically used in automotive
Polyester – versatile for many different applications
Fluoropolymer – best for exterior and UV resistant requirements
Advantages of Powder Coating
Powder coating has many advantages over traditional spray and traditional painting techniques including:
No volatile organic compound (VOC) emission
Thicker coatings without running or sagging
Consistency of coated surface
Special effects and finishes that are impossible via traditional painting methods
Powder Coating Guns
Finishing Consultants works with many powder coating guns and equipment, and we will help you to determine the best choice for your work. We offer only the best powder coating equipment, including:
Powder Coating Ovens
Finishing Consultants can also help you to determine the right powder coating oven to complete your entire finishing process. We offer:
Powder Coating Ovens
Process Ovens
Gas Ovens
Electric Ovens
Infrared Ovens
Check out all of the ovens at Finishing Consultants
Schedule a visit today and start optimizing your powder coating operation immediately with Finishing Consultants!