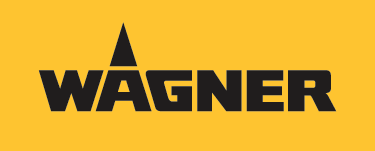 Premier vendor spotlight
WAGNER offers technologically advanced equipment and systems for the application of fluid coatings, powder coatings and paint to surfaces.

E-Line Systems Solution
For over 75 years, WAGNER powder coating systems innovations have established new standards in powder coating technology.
WAGNER has provided many systems for the automatic application of powder coatings, and their E-Line System is the entry-level solution for automated powder coating systems. It includes all required components to implement an automated powder coating process. Using proven WAGNER application technology, E-Line systems offer excellent coating quality, quick color changes, and high process reliability. The compact design of the system enables space-saving integration.
High Quality Coating Application
Superior application results thanks to robust and powerful PEA-X1 automatic guns, high-precision EPG-S2 gun control units with active air volume control, and motion systems with maximum precision and repeatability. 
Efficient Powder Suction
Coating-neutral air flow for higher application efficiency due to special PVC booth design with double-sided exhaust system
Application Efficiency with Reduced Powder Consumption
Automatic activation/deactivation of the powder output during the coating process by the intelligent gap and height control.
Easy and Intuitive System Operation
Efficient operation of the components (powder center, motion system, application, booth, filter) through all-in-one system control integrated in the powder center.
Low Energy Consumption
High energy efficiency of the recovery system thanks to the patented WAGNER EEP concept. By using a special design for the suction tubes and the mono-cyclone, the overall energy consumption of the system can be minimized.
Space-Saving Integration
Particular compact system design possible for minimal plant footprint.
Click here to download the E-Line System Solution Brochure and contact FC to arrange a call with WAGNER to discuss your specific requirements.