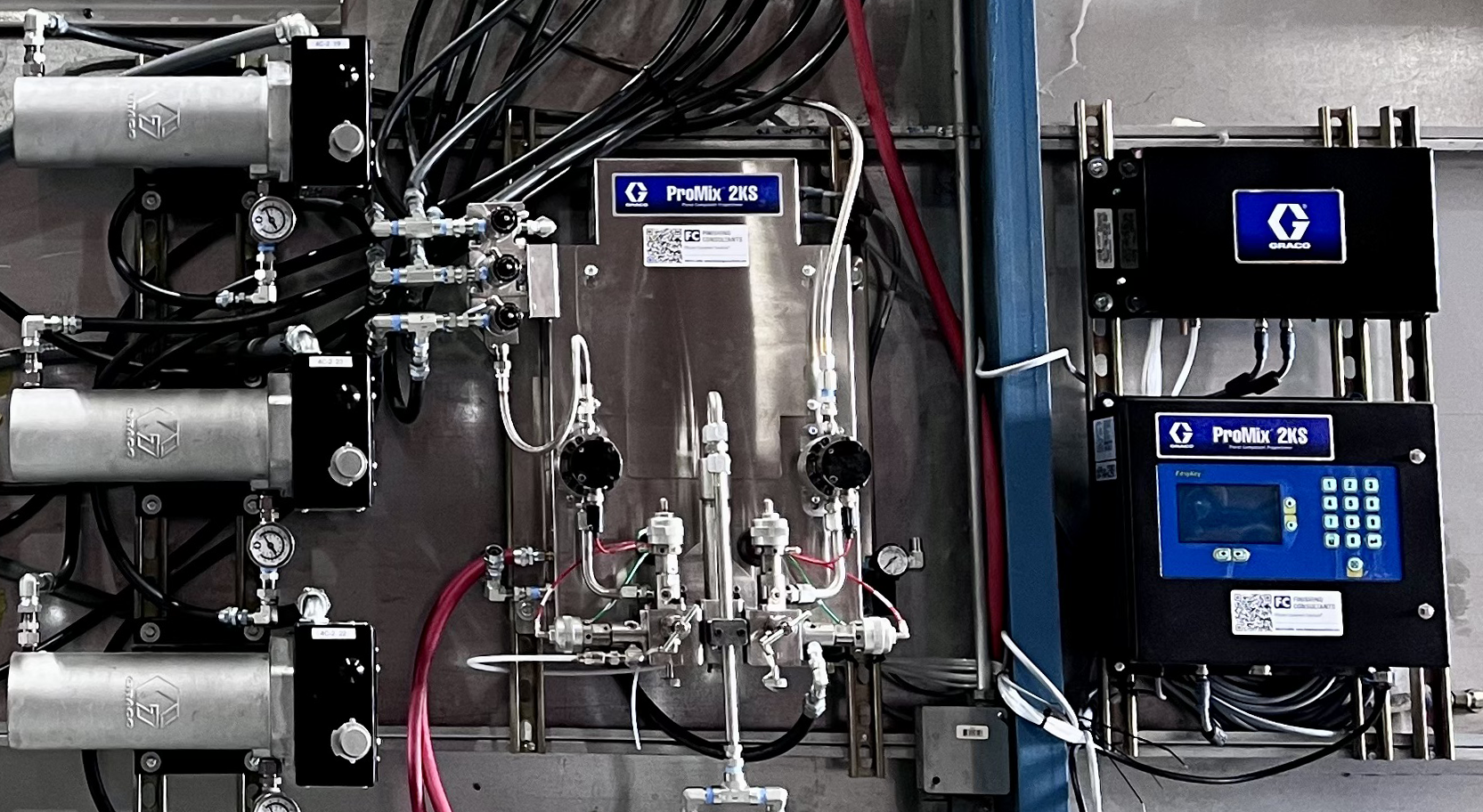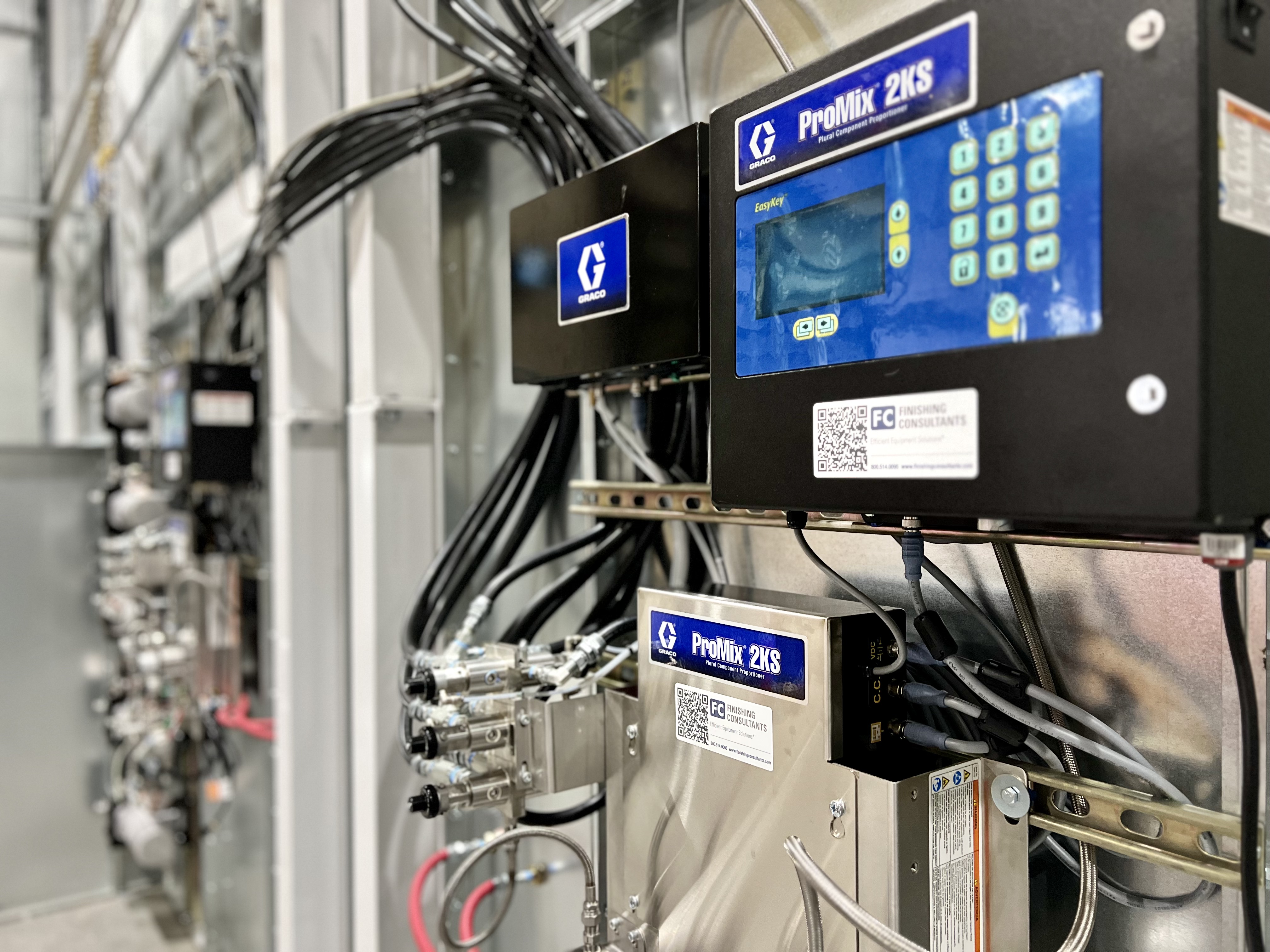 Meter/Mix/Spray Systems
Finishing Consultants is the West Coast leader in providing 2K and 3K plural component metering systems and has installed mechanical and electronic systems for mixing and spraying aerospace coatings, wood conversion varnish, epoxy and urethane coatings at a variety of companies throughout Washington, Oregon, Idaho, Utah, Arizona, California, and other western states locations.
Our Technical Services experts will help you determine the best type of system to eliminate costly and wasteful batch mix and hot-potting paint mixing processes. Plural component on-demand mixing systems ensure the following:
Spray accurately mixed material on every job
Reduced mixed material waste
Lower coatings usage and cost
Coating that is metered and mixed to exact specifications always
Systems will not deliver material missing catalyst or other required components
In addition to these benefits, our plural component meter/mix/spray systems can process a variety of plural component resins such as:
Epoxies
Urethane
Polyurethane
Silicones
Acrylics
Polyesters

On-Demand Mixing System Manufacturers
Our complete line of on-demand mixing equipment includes:
Schedule a visit today and start saving with on-demand mixing!