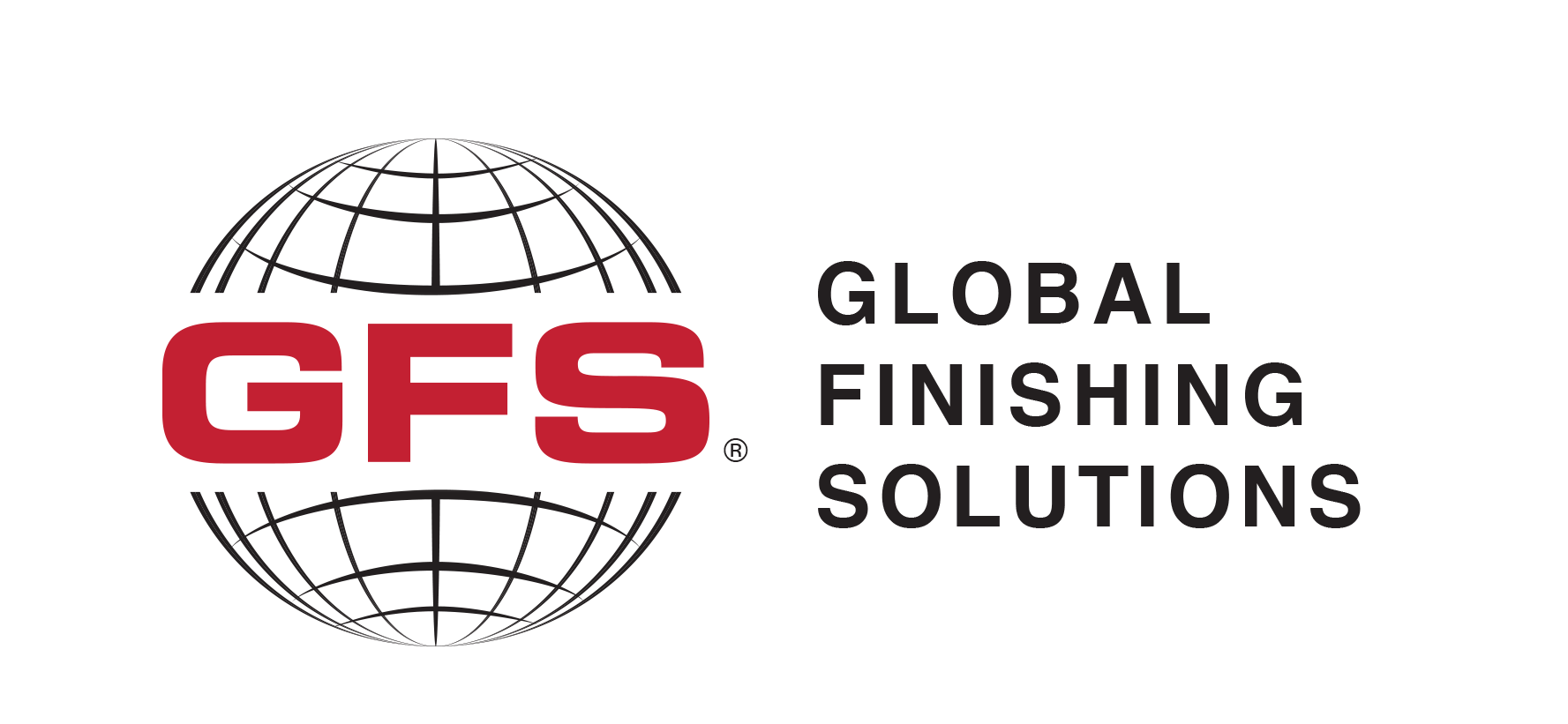 AUTOMOTIVE REFINISH PAINT BOOTHS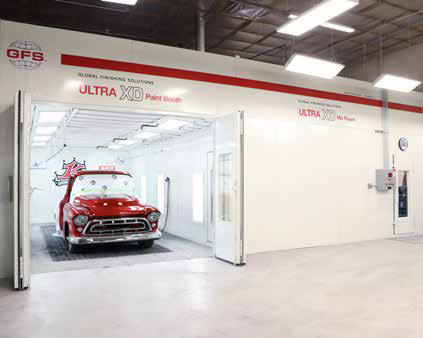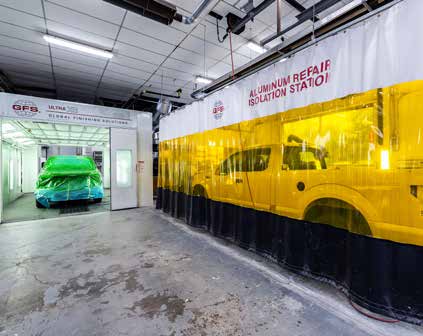 YOUR TRUSTED PARTNERS
The partnership between Finishing Consultants (FC) and Global Finishing Solutions (GFS) serves as a one-stop for industrial businesses and job shops looking to establish, expand, upgrade or maintain their Automotive Refinish Paint Booth.
Advanced technology, trusted expertise, and decades of equipment experience make GFS the foremost authority in Automotive Refinish Paint Booths. The strength and quality of GFS products comes from precision engineering and continual product development. Their expansive in-house design and engineering team includes electrical engineers, software developers, licensed structural engineers, airflow specialists, code compliance specialists, mechanical engineers and system engineers.
FC has provided Efficient Equipment Solutions® in the Western United States for over 30 years. Our product experts will assist you in identifying the ideal solution for your finishing process challenges.
Together, FC and GFS stand by these products and believe that excellent service shouldn't end at the sale. You can rely on us and our experienced partnership for lifelong support and service of your finishing equipment. FC and GFS will assist you with any repairs or maintenance issues to ensure your Automotive Refinish Paint Booth is running in peak condition.
ABOUT GFS
IN-HOUSE MANUFACTURING Global Finishing Solutions' products are designed and manufactured in our Osseo, Wisconsin, facility. With more than 200,000 square feet of manufacturing space and state-of-the-art equipment, GFS has the capability and talent to build our equipment from scratch. Virtually every part of our product line is built inhouse, including the enclosures, control panels, ductwork and light fixtures. 
RESEARCH & DEVELOPMENT Dedicated to continuous improvement and developing industry-leading products and technology, GFS invested in the Center for Excellence, a state-of-the-art facility for research, development and training. The Center for Excellence allows GFS to complete rigorous validation processes, ensuring that our products meet quality, budget and time frame requirements.
CODE COMPLIANCE GFS manufactures and designs paint booths and finishing equipment to meet applicable industry codes and standards. Please be aware that local requirements may vary from national codes. GFS recommends consulting local authorities before purchasing paint booths or finishing equipment. 
LONG-LASTING CONSTRUCTION
VERTICAL WALL PANELS All GFS Automotive Refinish Paint Booths feature vertical wall panels that are designed to reduce the number of joints and seams in the cabin's construction. With fewer joints, you are left with a stronger, longer-lasting booth. Fewer seams allow for smoother interior walls, which are less likely to collect contaminants and overspray, making them easier to clean.
GFS' Automotive Refinish Paint Booth panels are made of sheet or coil steel that is primed and coated on both sides with a baked-on polyester topcoat for a rust-resistant cabin in even the harshest of environments. To protect booth panels during installation, a PVC protective plastic sheeting is applied before shipping. This plastic is easily removed once installation is complete.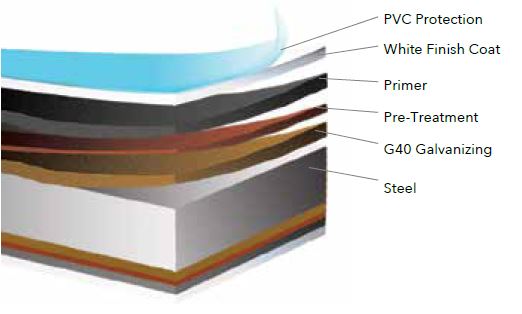 TOP-QUALITY HARDWARE GFS uses high-quality hardware — including heavy-duty latches, long-lasting brass bushings, durable hollow rubber seals and sturdy handles — to ensure ease of use and many years of reliable service. Hinges and latches stay secured and are fully adjustable for a perfect fit. Our weld-free designs prevent against weak points and corrosion, making for a sturdy, long-lasting spray booth.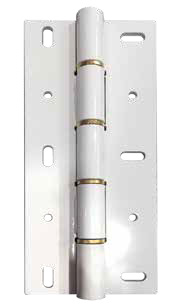 DUAL-SKIN PANELS Pre-coated, dual-skin insulated panels provide a smooth fit and finish with no exposed wires or cables. Two 20-gauge pieces of fully insulated sheet steel cut down on noise and keep heated air inside the cabin. For easier booth setup, 6-inch galvanized steel H-channel columns connect wall panels without the need for nuts and bolts. Because panels come together with a positive, virtually airtight seal, there is less potential for contamination.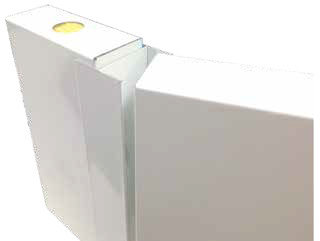 SINGLE-SKIN PANELS Single-skin, precision punched panels are made from 18-gauge coil steel that is roll-formed into an H-style panel. Nut-and-bolt construction provides unmatched strength and rigidity, while the exterior flanges on paint booths create a smooth surface and easier cleaning on the spray booth's interior walls.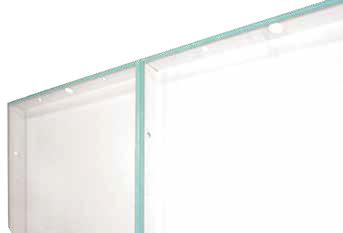 AUTOMOTIVE PAINT BOOTHS
RECOGNIZED QUALITY When you invest in capital equipment, you want a reliable, proven product from a company you can count on. GFS is experienced at designing and building state-of-the-art paint booths and finishing equipment that exceed our customers' expectations. Body shops and collision centers of all sizes continue to come back to GFS for consistent, quality equipment every time.
With multiple Automotive Refinish Paint Booths to fit your needs, Global Finishing Solutions and Finishing Consultants provide expert knowledge and Technical Services to help improve your specific finishing processes.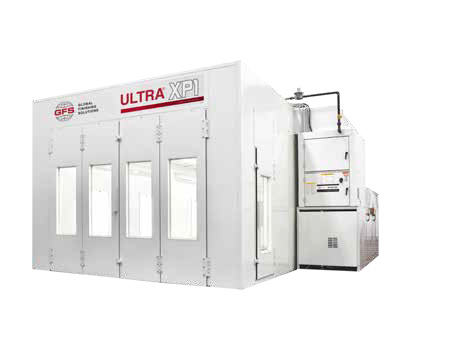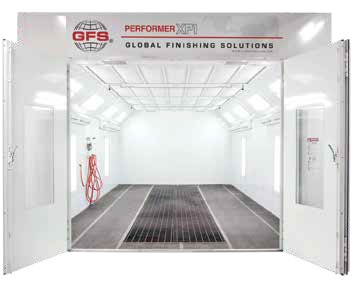 All paint booth models and standard options are fully ETL and ETL-C listed, ensuring that the entire booth complies with applicable safety codes and meets performance requirements. ETL listing facilitates successful inspections and demonstrates that Performer Booths have completed independent, third-party review.
GFS' premium Ultra Paint Booths provide the highest quality solution for painting automotive vehicles and parts. With exceptional lighting, intuitive controls, premium contamination control and effective overspray capture, high-performance Ultra Booths allow for flawless paint finishes and increased productivity.
GFS' most affordable automotive paint booth line, Performer Paint Booths from GFS allow body shops and collision centers of all sizes to achieve quality paint finishes in a safe, ecologically friendly environment. Performer Paint Booths feature bright, color-corrected lighting, quality construction, effective overspray capture and contamination control, and intuitive controls for an efficient, reliable painting environment.
Whatever finishing challenge you face, Finishing Consultants can develop Efficient Equipment Solutions® for you. 
Download the Automotive Refinish Product Catalog